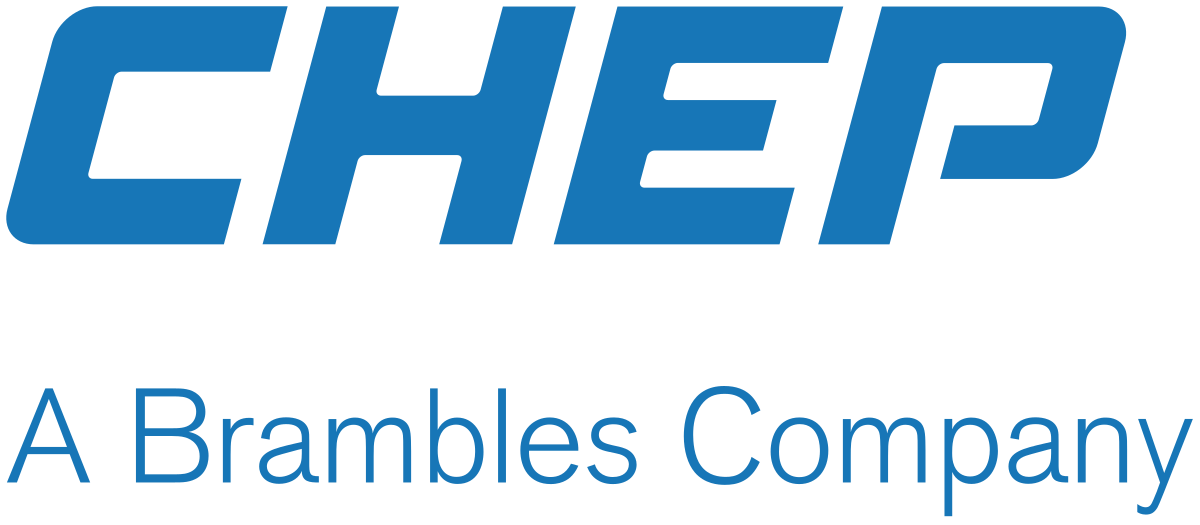 CHEP
CHEP
CHEP helps move more goods to more people, in more places than any other organization on earth. Its pallets, crates and containers form the invisible backbone of the global supply chain and the world's biggest brands trust CHEP to help them transport their goods more efficiently, sustainably and safely. As pioneers of the sharing economy, CHEP created one of the world's most sustainable logistics businesses through the share and reuse of its platforms under a model known as 'pooling'. CHEP primarily serves the fast-moving consumer goods (e.g. dry food, grocery, and health and personal care), fresh produce, beverage, retail and general manufacturing industries. CHEP employs approximately 11,000 people and we believe in the power of collective intelligence through diversity, inclusion and teamwork. We own approximately 330 million pallets, crates and containers through a network of more than 750 service centers, supporting more than 500,000 customer touch-points for global brands such as Procter & Gamble, Sysco, Kellogg's and Nestlé. CHEP is part of the Brambles Group and operates in approximately 60 countries with its largest operations in North America and Western Europe.
Purpose
Brambles' purpose is to connect people with life's essentials everyday by moving more goods to more people, in more places than any other organization on earth in a sustainable way.
Vision
As we broaden it further, we'll re-use our assets even faster, bringing more value by saving time and money. We will find, fund and scale our best ideas from across our network. This makes us more productive, better for investors and the environment. Digitizing our physical network will shine a light on invisible areas of the supply chain. Through BXB Digital, we can make our assets intelligent, generating data and near real-time analytics that drive better decisions in stores, track fresh food and improve our own operations. As the retail sector evolves, we will change with it, using new materials, pallet formats and ways to test packaging. Our work has always eliminated waste throughout the supply chain. It protects our forests and reduces landfill. By collaborating with our customers, we can do even more to solve shared challenges – from taking out transport miles to fighting food waste. Using the power of our platform, imagine what we can achieve by working together.
Mission
Customers know us through CHEP and the world's biggest brands trust us with the products that matter. Our pallets, crates and containers form the invisible backbone of the global supply chain. Our 300 million assets are continuously in motion, across 55 countries. They count on us to be there on time, in every region. Our people are on the frontline of solving our customers' challenges. We saw early on that sharing and reusing our finite resources is the right thing for society – and our business as our customers use our assets time and time again. Brambles was built on this pioneering vision, creating a circular model and powerful logistics platform. Our company works with manufacturers, suppliers and retailers, giving up visibility to all the movements in the supply chain: from the farm to the factory, from the shop floor to the front door. We have improved and learned from supply chains on six continents over 70 years. Positioning ourselves with unique insights for customers and a sustainable competitive advantage. The scale and density of our network means we can be faster and more responsive to our customers' changing needs.
Additional Culture Details
Impact on the Community:
CHEP employees are extremely involved in the Atlanta and Orlando communities, where our North American headquarters and Operations Center are located. Our employees are encouraged to take time to contribute to anything they feel passionate about. As an organization, our CHEPCares initiative (steered by Mona Garland, HR VP, and other senior leaders) regularly brings forth opportunities for our employees to participate in charitable work with food banks, education and other initiatives (the company allows and encourages employees to use 3 paid work days for their charitable contribution). Our employees actively volunteer in external organizations like the Atlanta Community Foodbank, Junior League of Atlanta, Junior Achievement and in their children's schools. Last year, as a company we volunteered an average of 1.72 days per employee in our local communities and Mona's leadership is essential to encouraging and empowering our employees to participate in these efforts.

Internal Personal Developmental Achievements:
In 2018, its first year of existence, our I&D council grew to include six workstreams that were developed in response to employee feedback. Since the council's introduction in the U.S., the number of female employees in leadership roles has grown by 4 percent. Mona Garland also implemented the MentorConnect program—a mentor-mentee matching platform started in North America. The technology pairs tenured leaders with mentees looking to gain professional mentorship to further develop in their careers. Mentor-mentee relationships were paired with employees seeking to learn from someone with either more or different experience than themselves.
At the close of the program's inaugural year, the HR team surveyed participants and found more than 90 percent of participants saw value in the program. The first registration cycle generated over 175 mentoring relationships with 78 percent cross functional matches.
Because of the program's success under Mona's leadership, our colleagues in EMEA are partnering with North America to duplicate the program, with Mona leading the charge in next year's multi-region roll out.

Awards
Top Workplaces Regional Awards