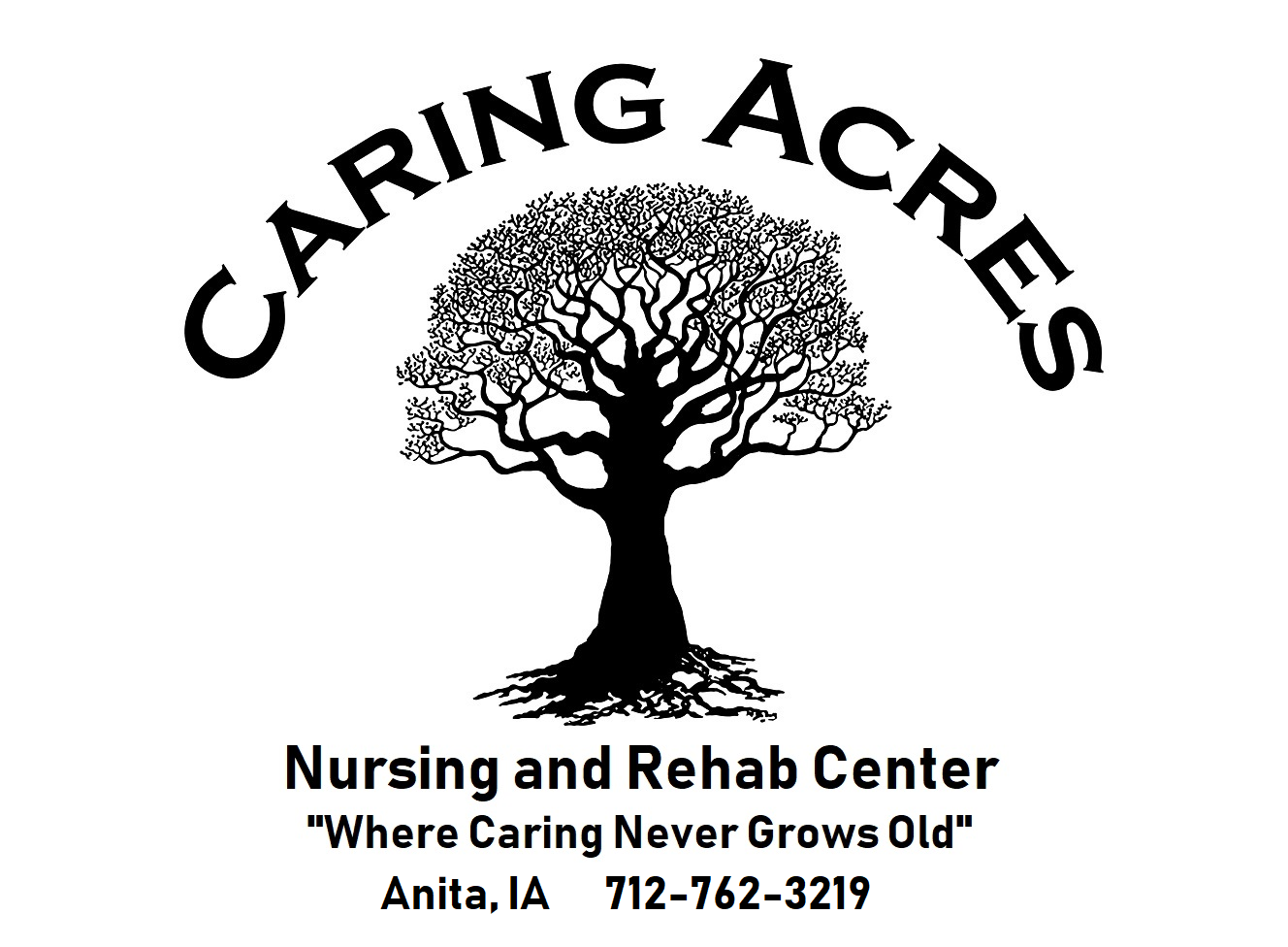 Caring Acres Nursing and Rehab Center
Caring Acres Nursing and Rehab Center
Caring Acres is a small privately owned and managed Nursing and Rehab Center. Caring Acres - Anita is a single location under our company so you can be sure that high standards are instilled into our staff family. We have the most dedicated and compassionate team working at Caring Acres that come into work every day to do good and provide the most excellent care for our residents you can every imagine. Not only do they provide excellent care but our team takes the time to learn about each resident and find out what they love.

Caring Acres provides countless services from: short-term rehabilitation such as recovery after a surgery or a hospital stay, Long Term care for residents that need permanent placement, hospice services for individuals who need end of life services, and countless other services that our dedicated and award winning team provides. Caring Acres is located on top of a beautiful hill overlooking our local golf course and on top of that we have a direct golf cart path to our local state park where we love taking residents to enjoy the scenery and outdoors.
Purpose
To champion change and support both our resident and staff families throughout any and all obstacles one may encounter while providing a loving and nurturing environment.
Vision
To be the leading, innovative thinkers, in long term care.
Mission
"Where Caring Never Grows Old" > our cornerstone values instilled in each and every one of our staff
Additional Culture Details
Caring Acres prides our self on working as one team and stepping up when our residents, families, and coworkers need it the most. You can see this the moment you step through our doors. Most recently we had an admit that didn't have much but with our dedicated and compassionate team, living the cornerstone values of "Where Caring Never Grows Old" partnered together to buy clothes, shoes, a coat, so that this resident can once again feel loved.
Values
Respect

To always treat our residents, family members, and coworkers with the highest level of respect.