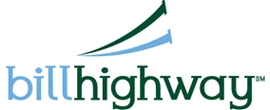 Billhighway
Billhighway
Billhighway has been automating dues, finances and fundraising for nonprofits and associations since 1999. Our Enterprise financial management platform processes donations and member payments quickly and easily…but that's just the beginning.

Lockbox360, the foundation of our Enterprise platform, is a secure processing center that supports mailed, online or over the phone payments. We automate the entire payment cycle, eliminating manual intervention for a more accurate, efficient and reliable process.

But we don't stop there – we integrate all constituent and payment data with donor/member management software using auto-matching intelligence to expedite receipts, thank you notes or acknowledgements. For a complete closed-loop financial process, we integrate with banking and accounting software, to ensure revenue is in sync across all systems at all times. With functionality like this, manual tasks are reduced so staff time can be redirected towards mission-driven activities.
Company Snapshots