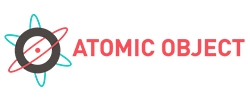 Atomic Object
Atomic Object
Atomic Object helps companies innovate and grow with custom software that's beautiful, reliable, and easy to use.

We work with clients to create products that cross web, mobile, desktop, and custom devices.

Our team of designers and developers brings ideas to life—from planning to implementation. We help our clients mitigate risk, make smart trade-offs, and get the most value possible for their budgets.

From our offices in Grand Rapids and Ann Arbor, we serve a national base of clients—from startups to the Fortune 500. Whatever the market, we help clients change the status quo and set themselves apart from the competition.

Employee-owned; since 2001.
Vision
Atomic's vision is to be a 100-year-old company.
Values
Give a Shit

Atoms don't do things halfway. We fully invest ourselves in our work, relationships, and communities. Because if a thing's worth doing, it's worth doing extremely well.
Company Snapshots