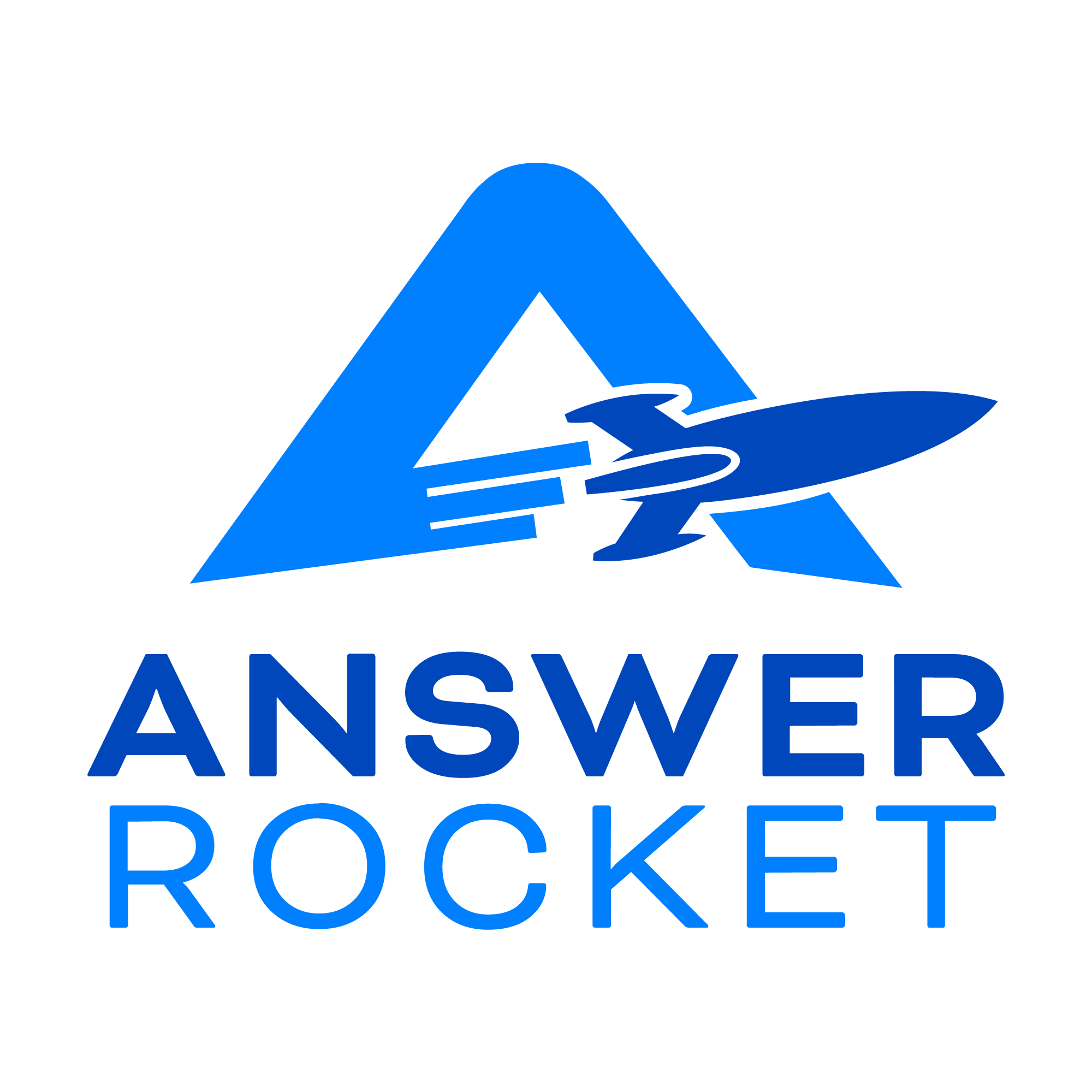 AnswerRocket
AnswerRocket
AnswerRocket is the AI-powered analyst for impact makers. We're disrupting the traditional BI and analytics market with AI that achieves powerful business outcomes. Our leading self-service analytics platform combines machine learning with natural language generation to enable business leaders to make better, faster decisions.

Founded in 2013 by successful tech entrepreneurs, AnswerRocket's mission has always been to make data analysis easy. As a founder-owned and founder-led startup in Atlanta, GA, AnswerRocket has been growing at a stellar pace in every measure: revenues, people, innovation and customers. We're proud to regularly be recognized for product and company culture achievements.
Purpose
We're building a modern analytics platform that empowers everyone to skillfully interact with data to extract insights.
Vision
To create an intelligent agent that can assist with virtually any business analysis need.
Additional Culture Details
Our motto is "Come as you are". At AnswerRocket, we're building a better way to work, fueled by collaboration, transparency and inclusion of people from different backgrounds, experiences, abilities and perspectives. If applicants are passionate about our roles, but do not meet 100% of the qualifications listed, we still encourage them to apply. We are an equal opportunity employer and a supportive place to work.

Our team consists of a group of very talented, smart and passionate people with broad interests and experiences—oh and everyone's really nice. We've worked hard to foster an intensely collaborative, creative environment with an opportunity to contribute to something big. We don't hire culture fits, but rather, those who can add to our culture. We want your individuality and differences to make AnswerRocket better and stronger. We seek dreamers, doers, and disruptors to help transform the way businesses make data-driven decisions every day.

Our people mean everything, so come do the best work of your life here at AnswerRocket.
Values
Innovation

We are tenacious in creating solutions to deliver value to our customers
Company Snapshots